A whole new way to experience
the best cannabis flower
in Michigan
You can choose the produce you want to cook and the bouquet of roses you bring home to your significant other (or for yourself). And now, you can do the same with the cannabis you bring home.Through the Select Your Own Buds program at Iconic Wellness & Provisioning, you can check out your cannabis flower before you buy it. Through this one-of-a-kind "deli style" program, there's no guessing what you bought or mystery to the products you're bringing home: Our budtenders can show you the flower you have to choose from, right there at the counter.
The Select Your Own Buds program is great for experienced consumers who want to take a closer look at the product before committing to it. It's also great for less frequent flower buyers who want to get up close and personal through a deli-style selection method before they make a purchasing decision.
The Select Your Own Buds program is currently available at our Michigan locations.
WHAT TO LOOK FOR WHEN SELECTING YOUR OWN
CANNABIS FLOWER
New to choosing your own bud? Here's what to look for when selecting the best flower in the jar:
What colors do you see?
Vibrant colors are the sign of good cannabis. Look for bright green hues and undertones that can be one of several colors, including purple and a golden yellow. You'll also want to look for orange pistils throughout the flower.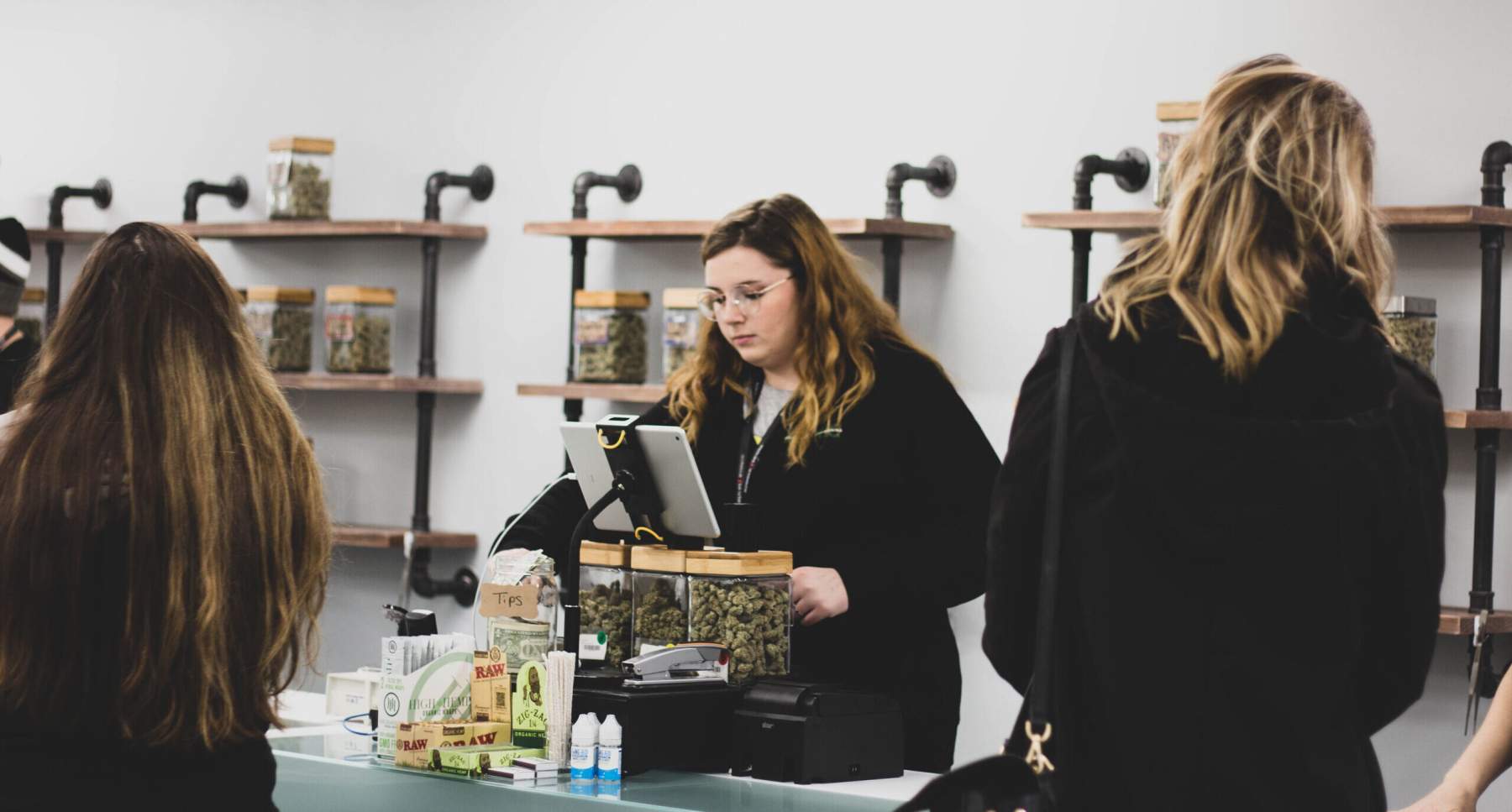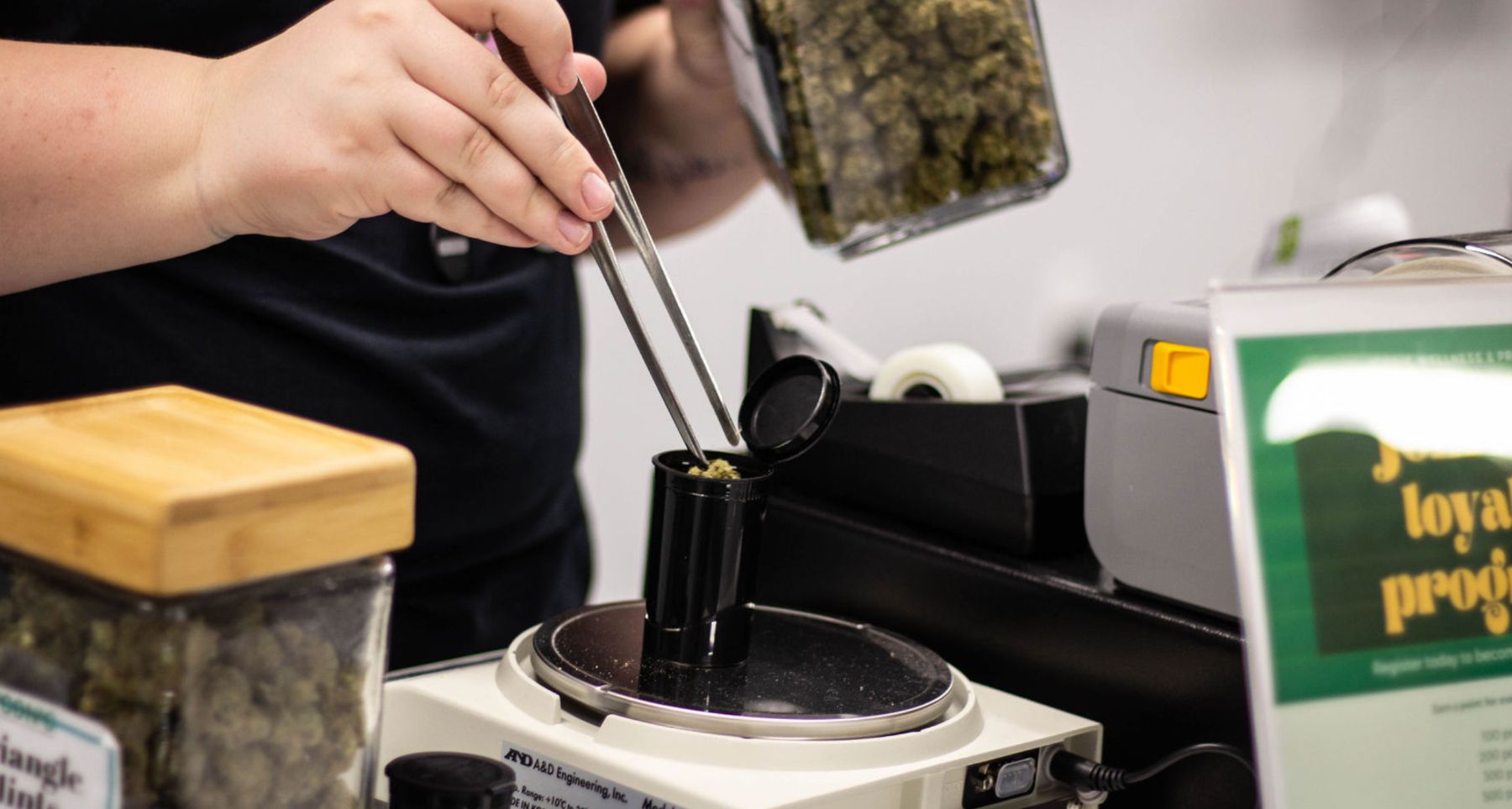 Does it look "frosty?"
If you've heard this term to describe cannabis, that refers to the white trichomes that coat the outside of the flower. These trichomes are home to much of the plant's phytocannabinoids and terpenes that shape your cannabis experience. If the trichomes are a brownish color, that's a sign that the cannabis flower is old or not as potent.
Does it have stems and seeds?
Keep an eye out for cannabis flower that has too many seed pods or a lot of stems. While it's normal to come across the occasional seed and to have a stem in your chosen bud, too much of either can indicate the flower hasn't been properly prepared.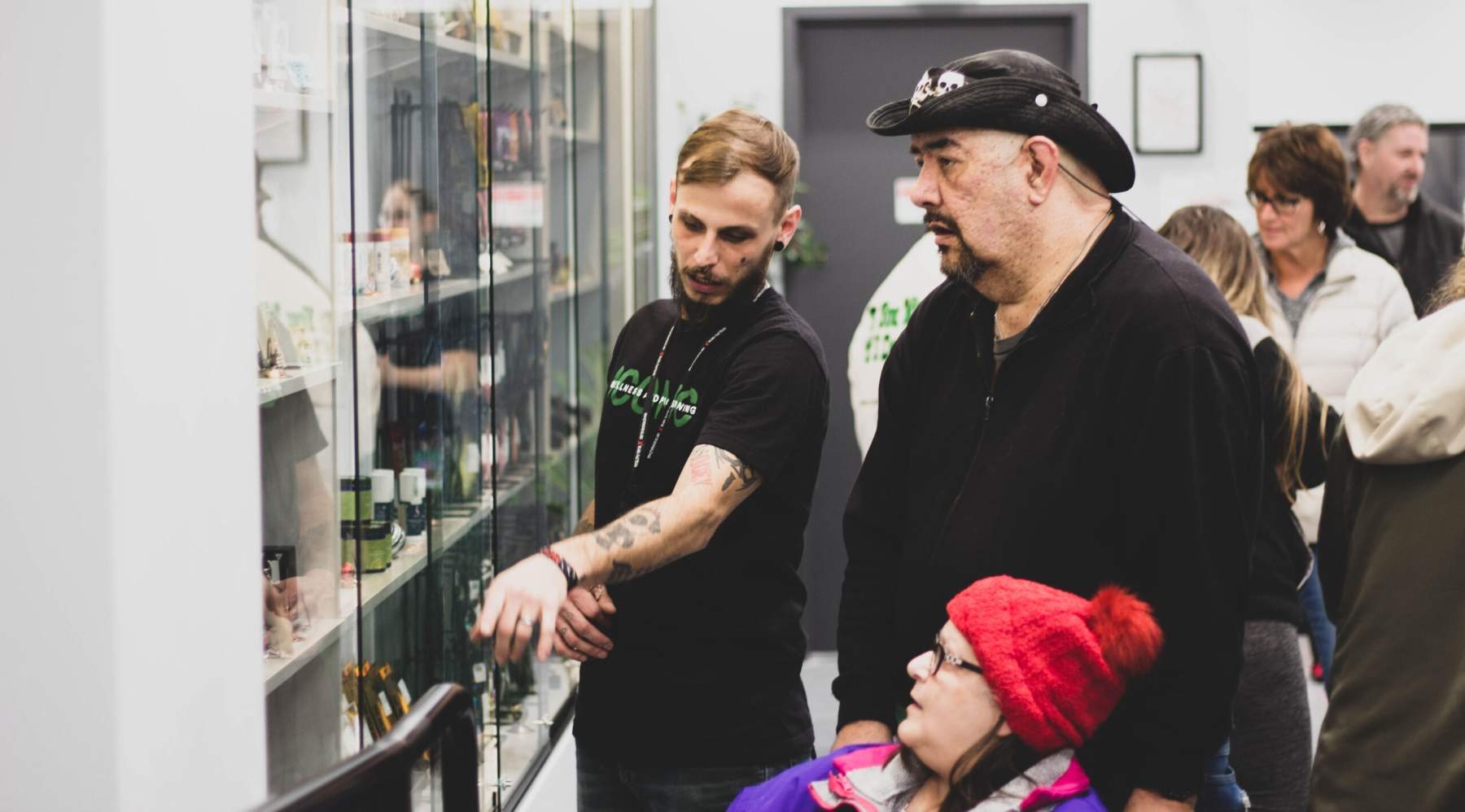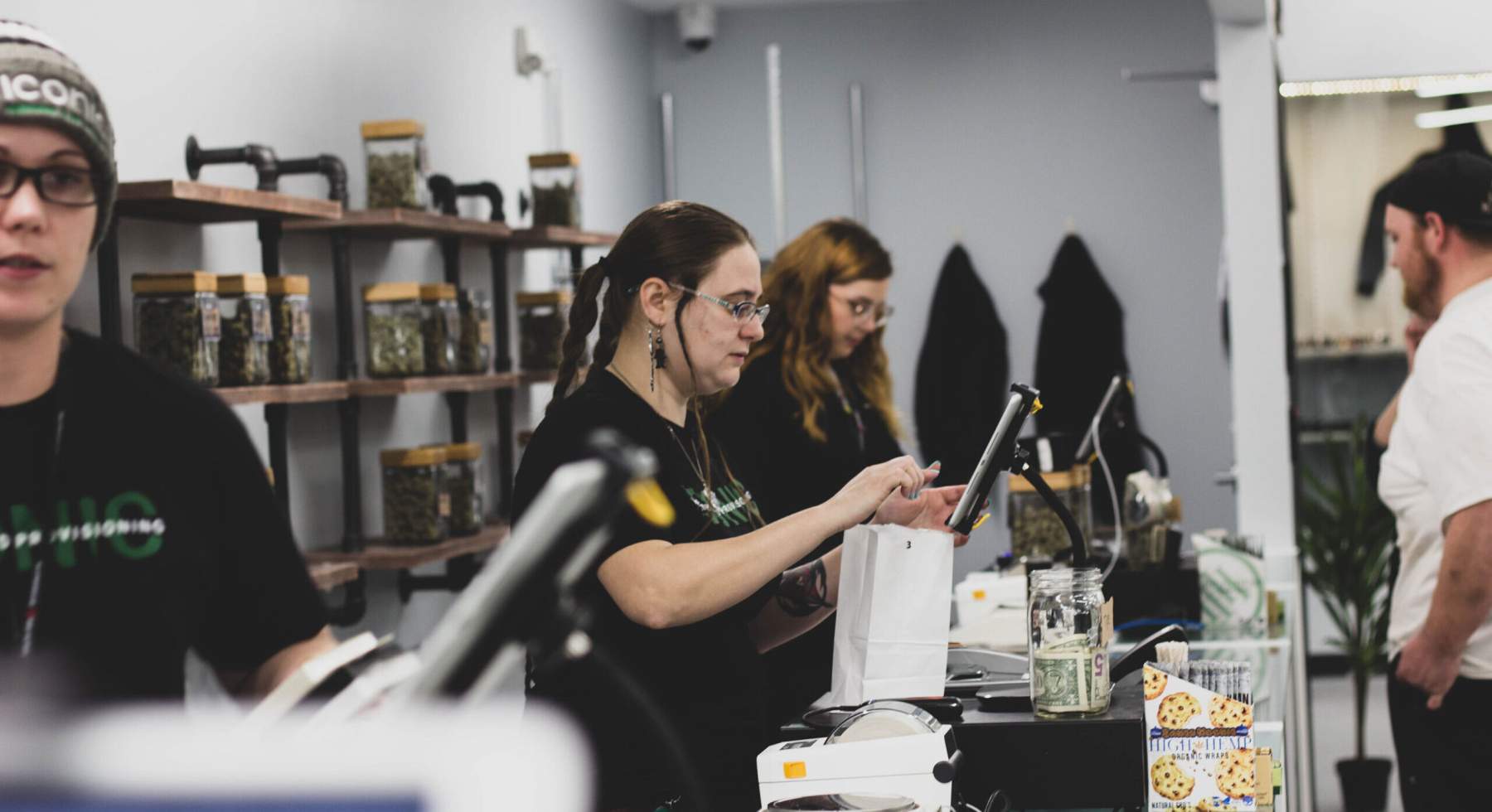 How does it smell?
The aroma of cannabis is unforgettable. When your budtender opens the jar, you'll know right away if the flower is fresh and ready to take home.
What do the lab results say?
All cannabis sold at Iconic Wellness & Provisioning has been tested for phytocannabinoid content for potency, as well as contaminants for consumer safety. Ask your budtender for the lab report.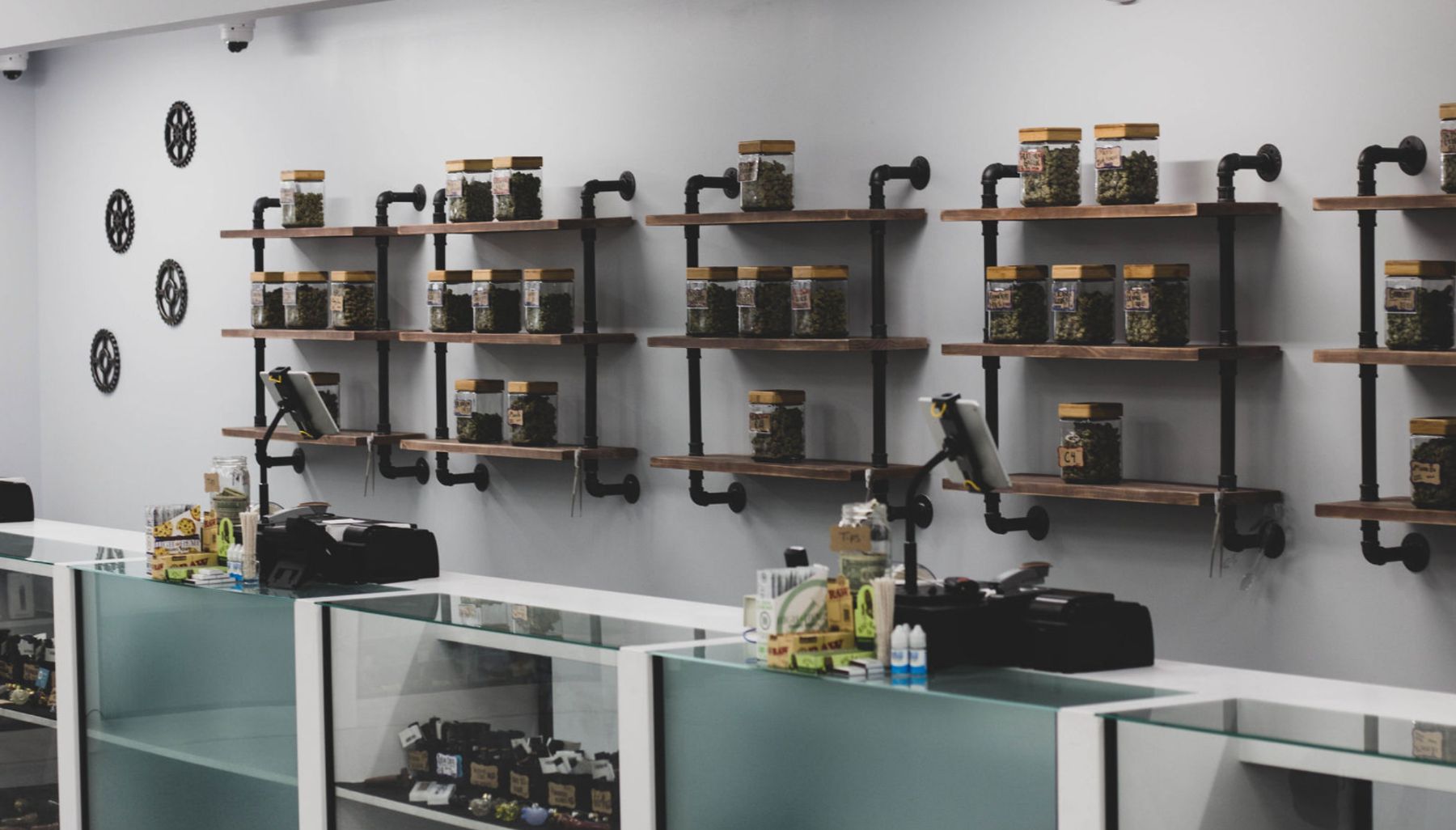 HOW TO STORE YOUR
CANNABIS FLOWER

Once you bring home your selected flower, it's important to store it correctly so it stays fresh and potent. Cannabis products are sensitive to light, heat, oxygen, and humidity, so keeping an eye on these factors is essential to ensuring your flower remains of quality. Keep the following tips in mind when storing your cannabis flower at home:

Keep your cannabis out of direct sunlight. It's also best to store your flower in an opaque jar, bag, or similar. You can also use a tinted container for this purpose.

Oxygen can rapidly accelerate the degradation of cannabinoids and terpenes. An airtight container can help minimize this exposure. Be sure to place your cannabis back into the container once you're done with it.

Don't store your cannabis in the bathroom or another room in your home where moist air can build up. Make sure you store cannabis in a dry room. You can also utilize a humidity control packet, such as a Boveda pack, inside the jar to keep moisture in check.

The temperature in your storage area shouldn't exceed 70°F. That means it's not a great idea to keep your cannabis in a room where the temperature fluctuates, like the kitchen.

Make sure your cannabis cannot be accessed by anyone under the age of 21. Keep your purchases in a secure location that's stored out of reach. You may also want to consider a locked box to which only you have the code to access.

Looking for the best cannabis flower in Michigan? Visit any Iconic Wellness & Provisioning location in Michigan to carefully choose your flower through the Select Your Own Buds program. Now open in Sturgis, MI and Lowell, MI.

Saginaw, MI

3307 Davenport Avenue

Bay City, MI

4335 Wilder Road

Alpena, MI

2508 U.S. 23 South

Mancelona, MI

10783 US-131

[h2][h3]